Cedar Factory Outlet is the only local fencing supply company that produces its own French Gothic Picket Fence Boards & Posts and Round Top Fence Boards.  We can also vary the cut to personalize the profile of the boards and posts to complement the personality of your property.
We also make our own Post and Dowel fencing. That means we can place as many rails as close or as far apart as you want.  Give us a call and let us help you custom design your fence.
Here is a sampling of some of the styles we can create for your fencing project.
Most of these design options can be applied to create custom fence posts as well.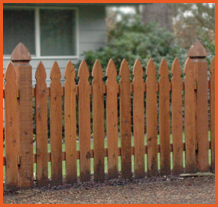 PICKET FENCE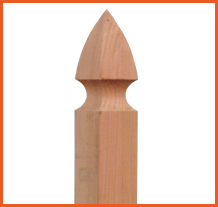 CUSTOM POSTS
POST AND DOWEL